In the ever-evolving landscape of digital marketing, search engine optimization (SEO) remains a crucial component for businesses to thrive. With numerous SEO agencies in the market, selecting the best one to help your business grow can be overwhelming.
This definitive guide aims to simplify your quest for the perfect SEO agency in 2023 and provide valuable insights into specialized SEO services, complementing digital marketing strategies, and achieving long-term success with the best SEO agency and a comprehensive SEO plan.
Short Summary
Find the right SEO agency in 2023 with expertise, experience and customer service.

Maximize ROI through specialized services such as technical SEO, eCommerce SEO and local SEO.

Monitor success by tracking organic traffic growth, keyword rankings & website performance to ensure relevance on search engine landscape.
Top SEO Agencies in 2023
It is essential to understand the significance of SEO in driving organic traffic to your website, especially when catering to potential customers searching for your products or services.
Some of the best SEO agencies in 2023 include Hook Agency, SmartSites, HigherVisibility, Funnel Boost Media, WebFX, Victorious, and OuterBox.
These top SEO companies, including the best SEO company for your specific needs, offer a wide range of services, such as SEO audits, keyword research, link building services, competition analyses, website reputation management, optimized content development services, national and international SEO, and much more.
Selecting a suitable digital marketing agency that specializes in SEO can be highly advantageous for your business. A well-chosen SEO agency can help you achieve top 10 positions in search engine results pages (SERPs), increase organic traffic to your website, provide authoritative content, and generate substantial outcomes for your business, such as leads, sales, and revenue.
Factors to Consider When Choosing an SEO Agency
When seeking the best SEO agency for your business, it is important to consider factors such as experience, expertise, pricing, and reputation. Inquiring about metrics that will be reported, the frequency of reporting, and the method of tracking and reporting performance trends is essential.
Additionally, customer service is a key consideration when selecting top SEO companies, as it can guarantee that the agency is responsive, technically proficient, and successful in delivering a strong return on investment.
Evaluating SEO Agency Success
Identifying key performance indicators (KPIs) and success metrics is crucial in evaluating the effectiveness of an SEO agency's strategies. Monthly analytical reports on campaign, content, and web development performance are recommended to assess the success of the agency.
For instance, clients of HigherVisibility have experienced a year-over-year increase in traffic ranging from 36% to 191%. Similarly, customers of Victorious have provided overwhelmingly positive reviews, commending both the customer service and the increase in traffic they experienced.
Specialized SEO Services Offered by Top Agencies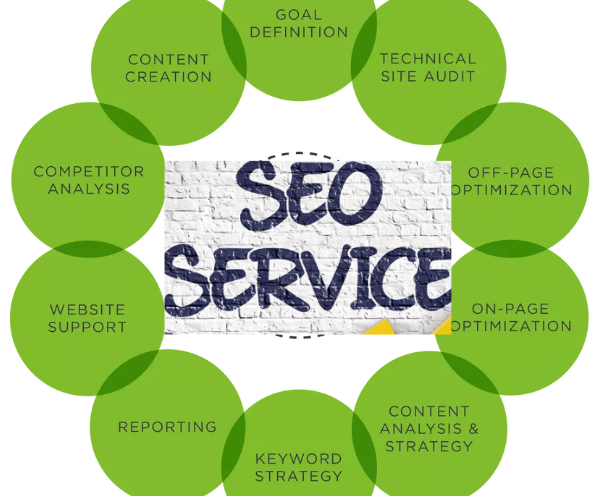 Top agencies typically provide specialized SEO services; SEO services include technical SEO, eCommerce SEO, and local SEO. These specialized services can help businesses boost their organic traffic, build their brand equity, and maximize their return on investment (ROI).
By utilizing these services, businesses can ensure that their website is optimized for search engine algorithms, that their content is engaging and relevant to their target audience, and that their website is visible in local search.
Technical SEO Services
Technical SEO involves optimizing website components to ensure that Google's crawlers can effectively interpret and index the web properties. A technical SEO audit evaluates if the technical aspects of a website are in accordance with the accepted standards of search engine optimization, including taking a series of backend measures.
Content development services offered by SEO agencies, such as blog writing, video content creation, and website copywriting, play a significant role in improving search engine rankings and user experience. It is wise to inquire about these services and their pricing before committing to an SEO agency.
eCommerce SEO Services
eCommerce SEO is crucial for increasing online sales and optimizing product visibility on search engines. Link building services, which involve obtaining backlinks to enhance a website's credibility and trustworthiness, are essential in the realm of eCommerce SEO.
By constructing high-quality backlinks from authoritative websites, businesses can boost their website's rankings and augment organic traffic. Utilizing specialized eCommerce SEO services can ultimately lead to increased sales and improved product visibility on search engines.
Local SEO Services
Local SEO is the process of optimizing a website to maximize local organic traffic for a particular region. Funnel Boost Media, for example, offers on-page optimization, local keyword research, optimized titles and meta descriptions, and optimized copy development for local SEO services.
Local SEO services can assist in calculating local SEO return on investment through monitoring phone calls and queries sourced from local search results. By utilizing local SEO services, small businesses can increase their online presence and attract customers from specific geographic areas.
Digital Marketing Services Complementing SEO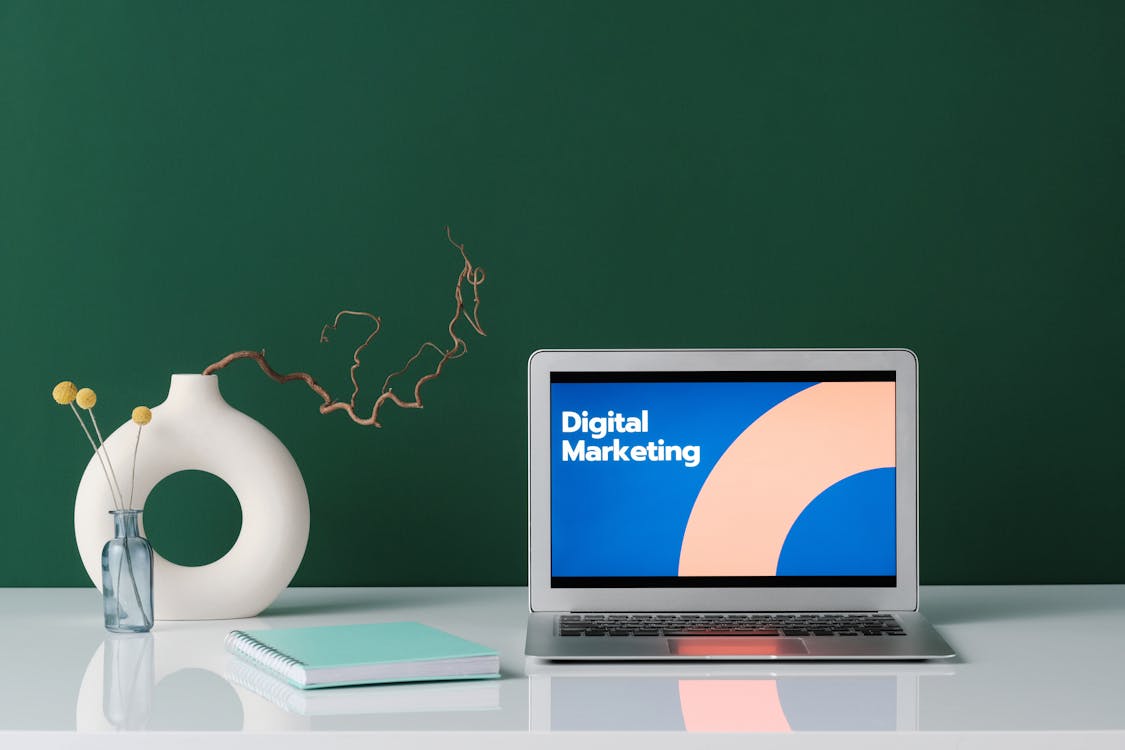 In addition to specialized SEO services, top SEO agencies also offer digital marketing services such as content marketing, pay-per-click (PPC) advertising, and social media marketing to complement and enhance SEO efforts.
These services are designed to help businesses reach their target audience and increase their visibility online. They can also help businesses build brand awareness and loyalty, as well as drive more traffic to their website.
By combining SEO and digital marketing services, businesses can maximize their online presence and reach their goals.
Content Marketing
Content marketing is an effective tool for engaging target audiences and enhancing search engine rankings. Leading agencies offer a range of content marketing services, including content strategy, creation, optimization, promotion, maintenance, reporting, blog articles, videos, webinars, case studies, eBooks, infographics, social media messages, and more.
By delivering quality content that is optimized for search engines and captivating to target audiences, businesses can experience an increase in organic traffic and higher rankings in search engine results pages.
Social Media Marketing
Social media marketing can facilitate SEO efforts by enhancing brand recognition and generating referral traffic. Leading social media marketing agencies, such as Hook Agency, Disruptive Advertising, LYFE Marketing, SmartSites, and Sociallyin, provide a variety of services, including comprehensive social media management, full-service digital marketing, and specific agency services.
These agencies can help businesses create and manage their social media presence, develop content strategies, and create campaigns that will help them reach their goals. They can also provide analytics.
Paid Advertising (PPC)
Incorporating paid advertising campaigns can yield quicker results and heightened visibility. Top SEO agencies typically provide a range of PPC services, such as Google Ads, paid social media advertising, Amazon Ads, and email marketing.
By combining paid advertising campaigns with SEO strategies, businesses can achieve faster results and increased visibility.
Achieving Long-Term Success with an SEO Strategy
Implementing a long-term SEO strategy is essential for sustainable growth and lasting search engine rankings, as it enables businesses to remain competitive and keep up with evolving search trends.
Search engine algorithms are constantly changing, so businesses must stay up to date with the latest trends and strategies to ensure their website remains visible and relevant. This means regularly monitoring and adjusting SEO tactics to ensure they are still effective.
Ongoing Optimization and Monitoring
Continuous optimization and monitoring are necessary to adapt to search engine algorithm updates and maintain high rankings. The process involves regularly observing the visibility and position of a website on search engines, identifying areas of improvement, and optimizing the website's technical configuration, content relevance, and link popularity to sustain and enhance its search engine rankings.
This includes making sure the website is properly indexed, has the right keywords, and is optimized for mobile devices. Additionally, it is important to monitor the website's backlinks.
Link Building and Outreach
Link building and outreach are significant aspects of SEO, as they assist in enhancing the presence of a website in search engine results pages (SERPs). By constructing high-quality backlinks from authoritative websites, businesses can boost their website's rankings and augment organic traffic.
Link building outreach involves manually contacting business owners, marketers, webmasters, bloggers, and social influencers to secure high-quality backlinks on authoritative websites and improve search results rankings.
Content Updates and Refreshes
Regularly updating and refreshing website content is crucial for lead and traffic generation, as well as for ensuring content remains relevant, engaging, and optimized for search engines. The process involves identifying content that is no longer current, researching new data, modifying the content, and optimizing it for search engine optimization.
Developing a content calendar, leveraging analytics to detect outdated content, and adhering to SEO best practices when optimizing content are all effective strategies for successful content updates and refreshes.
How to Measure the Success of Your SEO Agency
To ensure a positive return on investment (ROI) from your chosen SEO agency, it's essential to track key metrics and utilize the right tools to measure their performance. Organic traffic, keyword rankings, and website performance should be monitored to evaluate the efficacy of an SEO agency.
Tools such as Google Analytics, Search Console, and Ahrefs can be used to track organic traffic, keyword rankings, and website performance. Additionally, it's important to set realistic goals and expectations for the SEO agency. This will help to ensure that the agency has a safe environment.
Organic Traffic Growth
Monitoring the increase in organic traffic is a primary indicator of successful SEO efforts. Organic traffic growth can be quantified by monitoring the amount of visitors to a website from unpaid search engine results over time. A monthly growth rate of 10-20% is typically seen as an acceptable standard.
By employing strategies such as optimizing website content for search engine algorithms, constructing high-quality backlinks, and consistently updating content, businesses can achieve organic traffic growth and improve their search engine rankings.
Keyword Rankings
Tracking improvements in keyword rankings and visibility on search engine results pages (SERPs) is essential for measuring the success of SEO efforts. Utilizing a keyword rank checker or conducting keyword research are both effective methods for assessing your keyword ranking.
Conversion Rate Optimization
Analyzing changes in conversion rates can help measure the impact of SEO strategies on generating leads and sales. Conversion Rate Optimization (CRO) is the process of optimizing a website or mobile app to increase the percentage of conversions. This is done by developing ideas for elements on the site or app that can be improved and then validating those ideas through A/B testing and multivariate testing.
CRO is a powerful tool for improving the performance of a website or app. It can help identify areas of improvement and provide insights into how users interact with the site or app. By making a difference.
Summary
In conclusion, finding the best SEO agency in 2023 is crucial for businesses to thrive in the competitive digital marketing landscape. By considering factors such as experience, expertise, pricing, and reputation, businesses can select the right agency to help increase organic traffic, boost search engine rankings, and achieve long-term success.
By utilizing specialized SEO services, complementing digital marketing strategies, and implementing a long-term SEO plan, businesses can ensure sustainable growth and lasting search engine rankings.
Unlock Your Website's Full Potential With Hook Agency, The Leading SEO Experts!
Take your business to new heights with Hook Agency, the leading SEO agency that delivers exceptional results. Our expert team of digital marketing professionals is dedicated to increasing your online visibility and driving targeted traffic to your website.
With our proven strategies and cutting-edge techniques, we'll optimize your website to rank higher in search engine results, ensuring that your target audience can easily find you. From keyword research and on-page optimization to link building and content creation, we have the expertise to elevate your online presence.
Ready to dominate the search engine rankings?
Contact Hook Agency today and let us propel your business forward. Schedule a consultation with our SEO experts and discover how our services can transform your online presence.
Frequently Asked Questions
Is it worth paying a SEO company?
With 93% of online experiences beginning with a search engine, it is certainly worth considering SEO services to improve your website's visibility and maximize your ROI. Partnering with an experienced SEO company can help you take full advantage of all the benefits that come from being at the top of search results.
Search engine optimization (SEO) is a powerful tool for businesses of all sizes. It can help you reach more customers, increase your website's visibility, and boost your ROI. By partnering with an experienced SEO company, you can ensure that your SEO is flawless.
What factors should be considered when choosing an SEO agency?
When choosing an SEO agency for your business, it is important to consider the level of experience and expertise they have, what their pricing options are, and their overall reputation in the field. All of these factors play an important role in making sure you choose an agency that can provide the best services to meet your business's needs.
What specialized SEO services do top agencies provide?
Specialized SEO services offered by top agencies usually include strategic keyword research, content optimization, and link building.
Top SEO agencies provide comprehensive services such as competitive analysis, user experience design, website auditing, and performance monitoring. High-quality SEO services offered by leading agencies involve developing effective strategies for ranking optimization, optimization of metadata and page titles, and creation of high-quality content.