So let's dive into 6 top marketing strategies that can help your roofing business stand out in a crowded and poisoned market.
#1) Hypothesize Your Social Media Marketing Strategy & Execute
It's time to embrace the power of social media within your roofing business. Concoct engaging content whether that be; video, reels, podcasts, visually appealing graphics and so forth that highlight your business's unique qualities and share it on all channels and groups you are connected with. If possible even share on your personal to friends and groups you are apart of that fit within these respective communities. Also, don't forget to interact with your followers and respond to their comments and messages promptly as they interact with you. Understanding your audience and demographic is one of the biggest barriers to success, so make sure the content you are putting out, is rubbing the right feathers. This is crucial in retention and leaves sort of reciprocity for your audience to return for more love and attention.
#2) Don't Accept "NULL RESULTS" With SEO
Another key to success in online marketing for roofing companies is a high search engine ranking on Google. Optimize your website and blog with relevant keywords and phrases fused to what goals you are trying to accomplish long term. This will make it much easier for potential customers to discover your business when searching for roofing services or needs within your respective industry as well as in your local markets. Don't underestimate the power of clustering words together that will best fit your strategy whether it be a more broad or localized approach. (We will touch base on that more below)
#3) Find the "MEAN" Of Your Consumer When Building Email Marketing Campaigns
Build a targeted email list and send out regular newsletters to keep your customers updated on industry news, promotions, events in the area, and when discounts or appreciation opportunities are going on. Be concise and to the point when trying to get your point across. This is usually a style of short form, attract the reader's attention in the first few scrolls, so highlight what message it is you are trying to convey to the reader as if they were only reading for 30 seconds or less. Make sure to include a strong call-to-action in your emails to encourage recipients to take action right away. Bullet points and numbered lists work excellent here.
#4) Validate Your "THEORIES" In Your Content Marketing Strategy
Continue to create valuable and informative content such as blog posts, videos (both short and long form), and visually appealing infographics and social content that showcase your expertise in the roofing industry. This type of content will help establish your business as an industry leader and attract potential customers. If you are not talking like an expert or thought leader within your industry, you will not be validated as one. This same tone rings true when constructing your Content Marketing Strategy to be consistent with all of your digital presence as Google begins to rank you and place you in front of potential leads. Always be experimenting with your Content Marketing Strategy, but also don't lose track of what IS WORKING for your audience.
#5) "The Law Of Local SEO"
Like Newton's 3 Laws of Motion, there are many layers (laws) of how your business should be positioning and anchoring themselves with Local SEO in the roofing industry. As a local business, it's essential to optimize your online presence for local search queries. This means including location-specific keywords and phrases on your website, blog, and social media profiles as well. Also, make sure to claim and verify your "Google My Business" listing. This will help bring a legitimate appearance (unlike Frankenstein) that your business is in fact a fully operational and has put in the time to not allow their current and potential customers to fall of. This will also allow people to leave reviews and have their voice be heard if needed. Overall, holding you more accountable for your failures and successes.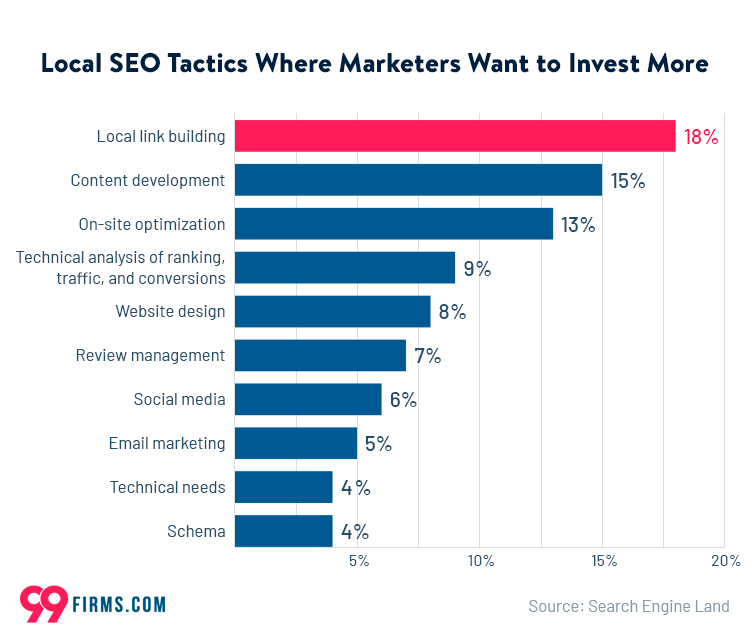 #6) Don't Let Your Paid Advertising Fall Into A "Placebo Effect"
Sometimes, you need a little extra boost to stand out in a crowded market. Invest in paid advertising on platforms such as Google Ads, Facebook, and Instagram and expand upon these efforts. This will help your roofing business get in front of potential customers who may not have found you through organic search but are always busy with their RESEARCH and curiosities of continually being a lab rat. The lab rats are your biggest target consumer when trying to use paid advertising to reach a wider network of inbound leads and prospects.
Continue To Incorporate These 6 Marketing "MUSTS" While Also Experimenting & Expanding Upon Them
Remember when you are hitting the lab, to be CAUTIOUS, CURIOUS, but also CONFIDENT in the work you are putting out. Marketing is all about experimenting and finding the right formula that works best for your business. Keep trying new theories, track and test your results, and concoct your roofing marketing strategy accordingly. With these top and ever-changing marketing strategies in your tool belt, your roofing business will start to gain the recognition and success you have been trying to bring to life for years!